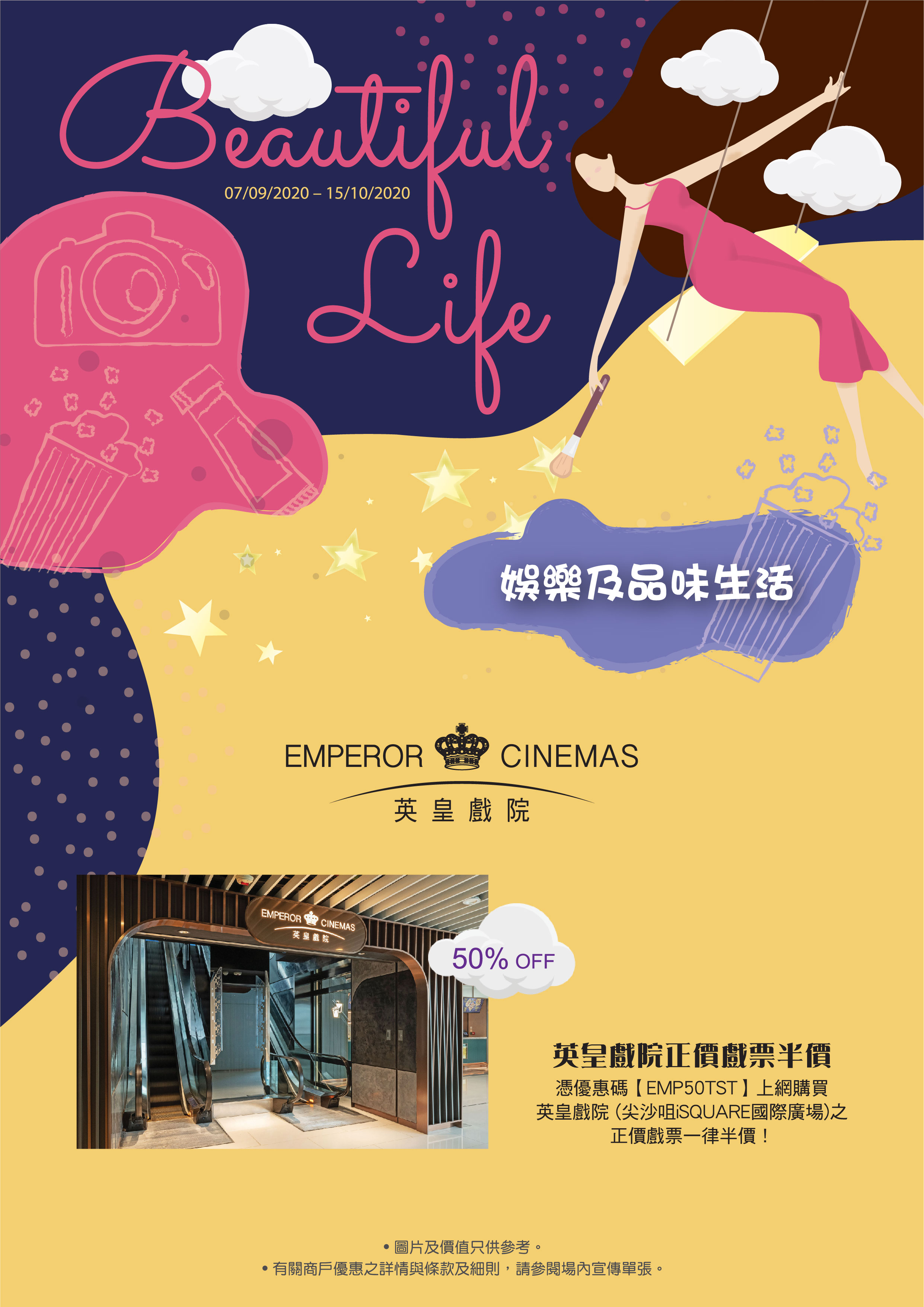 From 7 September to 15 October, enter promotion code to enjoy 50% discount on regular-priced 2D ticket Emperor Cinemas (iSQUARE).
Promotion period: 7 September - 15 October 2020
Terms and Conditions of Regular-priced Ticket Offer:
Ticket discount offer is applicable to purchase regular-priced ticket in Emperor Cinemas (iSQUARE).
The offers are not applicable for IMAX movies, discounted tickets (including Child tickets, Student tickets, Senior tickets and Member discount tickets), non-regular priced shows (including discounted morning shows, discounted first shows and discounted late night shows), designated shows (preview shows, non-movie shows, shows with special request with film distributors), bulk purchase, house booking and designated movies (upon special request from film distributors).
Offer cannot be used in conjunction with other promotional offers (Including but not limited to discounted morning shows and discounted ticket on Tuesday) .
​Ticketing offer in is not applicable to following movies according to the advice by film owner/ distributors: "TENET".
Surcharge is required for the movie with long duration or special price specified by film distributors (if applicable).
Emperor Cinemas reserves the right to amend and supplement any terms & conditions of this offer without prior notice. In case of disputes, decisions of Emperor Cinemas shall be final.